Box of 300 x 200 mm
Ref. 23327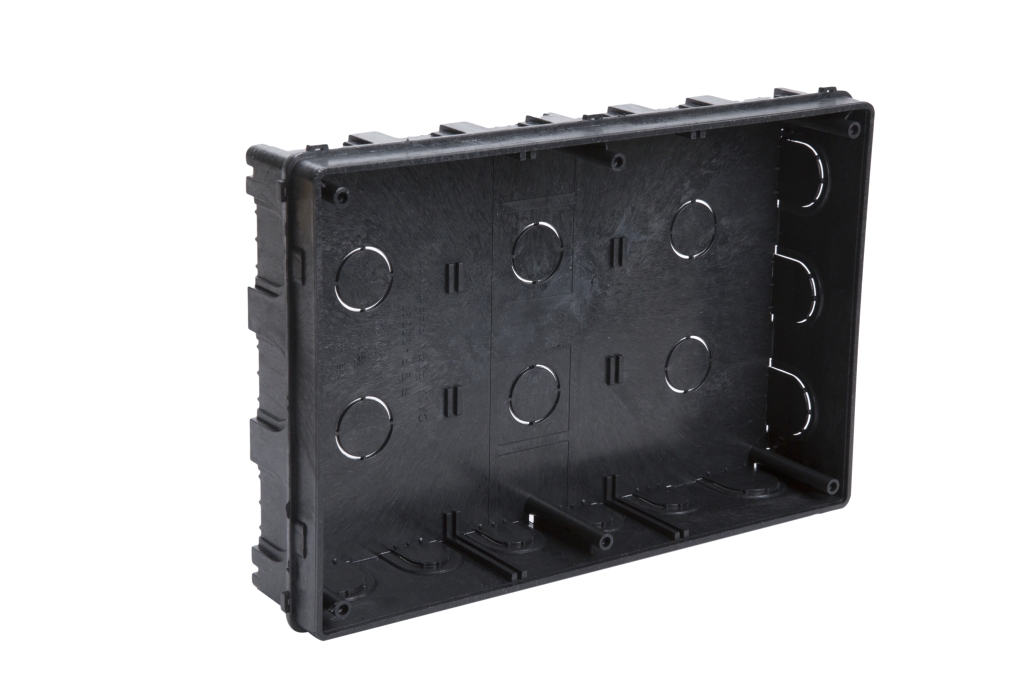 Measures: 300 x 200 x 60 mm.
Can be used as junction box for telecommunications (C.T.I.)
6 holes for screws of 2,8×25 mm. Lid fixing with patented plastic claw or srews.
Pre-perforated entries: 10 for a 40 mm tube, 18 for 32 mm tube, 6 for a 25 mm tuve, and 8 for a 20 mm tube.
Prepared to use plastic dividing guide
Allows link with linking pieces, with each other, and with other junction boxes with the same measures.