Box of 200 x 130 mm
Ref. 23329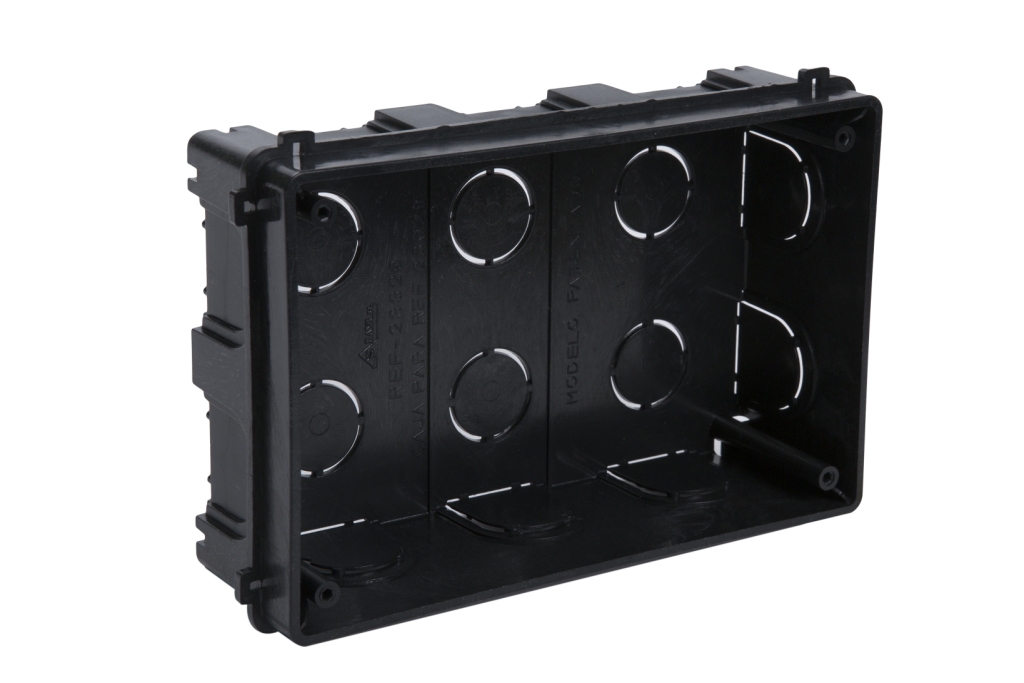 Measures: 200 x 130 x 60 mm.
4 holes for screws of 2,8×25 mm. Lid fixing with patented plastic claw or srews.
It does not need tools to perforate the 10 entries for a 32 mm tube, and 16 entries for a 25 mm tube.
Allows link with linking pieces, with each other, and with other junction boxes with the same measures.
We have blind lid for reusable work.